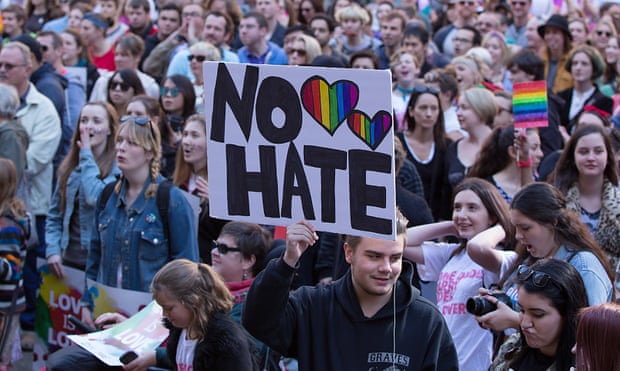 Photo credit: Carol Cho/AAP (from the Guardian article)
Chris Bush is an Economics/Accounting/English teacher at Melbourne High School, and he is also involved in MHS rowing. He is one of the authors of the Safe Schools LGBTI program. Recently he was in the audience for the #QandA program: Safe Schools, Sniping and Senators .
Chris wrote this article for The Guardian.
Tony Abbott says the Safe Schools program is not an anti-bullying program and should be de-funded, but it's crucial to LGBTI kids, and to an inclusive Australia.
When I hear Tony Abbott say that the Safe Schools program is not an anti-bullying program, I am astounded. When I hear him say it's "social engineering" I am incredulous. When I hear him say the funding for it should be terminated, I am so dismayed.
I was one of the authors of the program and I know exactly what it is. I also know how vital it is to the lives of young LGBTI students; if it had been around when I was at school it would have changed my life.
Three years ago when I was undertaking my teacher training I was approached to work on a new project. Teachers and principals were constantly asking the Safe Schools Coalition Victoria for a resource that would help them combat homophobia and support LGBTI kids in their schools. All the existing resources were old and out of date and most told stories that were bleak. They needed an anti-bullying program – yes, an anti-bullying program – that stopped what they felt they were currently unable to do.
The resource's front page clearly states that All of Us is a "health and physical education resource for understanding gender diversity, sexual diversity and intersex topics for Years 7 and 8 and the program aims are explicit.
Increase respect and inclusion of LGBTI people by challenging stereotypes and increasing empathy through exploring relatable real life stories.
Reduce homophobic and transphobic behavior and discrimination in schools and the wider community by increasing understanding of the impact of the behaviour and discrimination on people's health and wellbeing.
Provide practical strategies and skills to enable students to create a school environment that recognises and celebrates the diversity of each person's unique sexuality, gender identity or intersex status.
Read the rest of Chris' article here.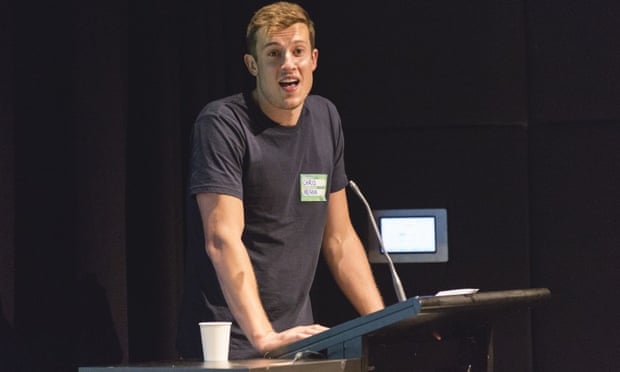 Photo source: The Guardian